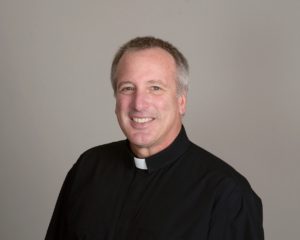 I write this report for the Annual Meeting having now completed three years of ministry together with you, the congregation of Trinity Lutheran Church.  The time seems to have gone by very quickly.  We have engaged in some incredible ministry over the past year.  Beyond our weekly worship and day-to-day activities, I would like to lift up and high-light some things from the past year for which we can give thanks to God and celebrate.
Helped feed over 19,000 people nearly 250,000 pounds of food through our GPS food distribution.
Distributed food through the Food Shelf.
Offered free bread every Friday.
Started a monthly free soup fellowship in Siren.
Provided a learning site for Intern Peter Johnson.
Began a monthly 'Movie Night' at Trinity.
Had a live nativity in December.
Added air-conditioning to make our worship space more inviting.
Participated in Operation Christmas Child.
Offered a monthly bible study before worship.
Have a monthly book club.
Opened the church for a Hunter's Stew.
Held another incredible Cookie Walk.
Continued to work in partnership with Bethany.
And many, many other things.
This is only a partial list, it barely scratches the surface and doesn't even begin to account for all of the individual acts of kindness, compassion, and charity that have taken place on behalf of Trinity Lutheran.  Certainly, a lot has taken place.
With this kind of running start into 2019 it is exciting to think about all the things that we can accomplish together in the coming year.  Thank you all for your faithful discipleship.  Engaging in ministries that are 'outward' focused like this can go a long way in increasing the vitality of a congregation.  Our continued vitality will require that we all attend worship consistently, that we give regularly and generously, that we participate eagerly, but most importantly that we invite frequently.
2019 looks to be another exciting year and I look forward to our work together.
In Christ,
Pastor Jay